What is Soul Coaching?
High-level Wellness / Deeper Wisdom Intuitive Life Coaching
What will Coaching DO for me?
Top 10 Ways to Get the Most out of Your Coaching
Pure positive partnership and light. 
---
Where do I Start?
 Choose one or more starting-place resources here.
 Contact me for a Starter Session.
20 Things a Creative Heart Desires
*Professional coaching, client resources library .
Your-Wonderful-Life Muse, as you wish.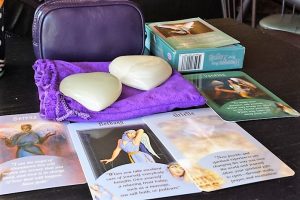 How much will it cost?
2 things first:
I prefer to call it an Investment Exchange.   'Costs' are a different conversation. And,
The laws of energy and flow require a fair exchange--like breathing: inhale requires an exhale to continue life.
I know the value you'll receive will be much greater.
For some, these will feel too low; for others, they'll feel expensive.  It's a place to start, though, and we can fine-tune from there.
---