Befriend your Feminine Spirit
Grow your greatness. Love your soul. Live your life.  Be you.
Spiritual and sacred are no longer confined to a day of the week or a particular hour.  We integrate them into our lives, our world, our being who we are on this earth to be.  - Anne Wondra
Spirituality is personal
and as individual as each of us ...
Questionings and Catalysts
Maturity
Sensuality and spirituality
Science, beliefs, bibles, and religions
Traditions and teachers
Out-of-bounds experiences and interests
Relationships
Mid-life
Letting go's
Transitions
Self-finding, path-seeking because:
What used to be your religion isn't anymore.
Trying to please another is too hard.
once-solid beliefs have crumbled
Your spiritual gifts are awakening, expanding.
Significant life change is happening.
I met Anne at a time in my life when I was experiencing what I've learned to call a 'spiritual awakening.'  This may sound like a whole lot of fun, but to me, it was downright scary!

Anne was able to continually calm my fears, and guide me on my personal journey in a personalized, loving dedicated way that I would not have thought possible.  She didn't guide me based upon some regurgitated spiritual coaching process or workbook.  She guided me through true Spirit with incredible compassion, intuition, and a pure and gentle knowing that to this day makes me feel safe and protected enough to continue my spiritual exploration and expansion.  To me, Anne is simply -- "The Wondra."  (Heather Blessington, Anne Wondra Feminine Spiritual Coaching Student 2016)
Contact us and request a simple spirituality 1-2-1.
Ok, I've thought about it...I do like the Soul Coach title.  You always make my soul feel alive and kickin'!  ...  Thanks for always being such a big supporter in my life.  Visiting with you is like coming home again.  (Nicole)
I know this is personal, trust me.
I have read this message several times. Your response makes me feel like you
know where I am. - John R.
Contact me...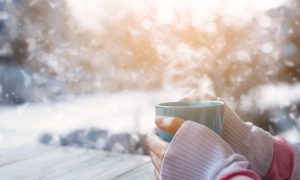 I always feel better when I talk to you.  (Mary)
You will too...
FREE and feed your Spirit here.  Grow and love who you are.