WONDER Spiritual
Grow your greatness. Love your soul. Live your life.  Be you.
What's spiritual and sacred are not confined to a day of the week or a particular hour.  What's spiritual and sacred are integrated into our lives, our world, our being who we are on this earth to be.  Our lens determines what we see.   - Anne Wondra
Spirituality is personal
and as individual as each of us ...
Questionings and Catalysts
Sensuality and spirituality
Body and soul and mind
Science, beliefs, bibles, and religions
Traditions and teachers
Out-of-bounds experiences and interests
Mid-to-late teens coming of age queries
Relationships and religion
Late 20s-early-30s
Mid-life reckonings
Later-life letting go's and freedoms
Self-finding, path-seeking when:
What used to be your religion isn't anymore.
Trying to please another is too hard.
once-solid beliefs have crumbled
Your spiritual gifts are awakening, expanding.
Significant life change is happening.
I met Anne at a time in my life when I was experiencing what I've learned to call a 'spiritual awakening.'  This may sound like a whole lot of fun, but to me, it was downright scary!

Anne was able to continually calm my fears, and guide me on my personal journey in a personalized, loving dedicated way that I would not have thought possible.  She didn't guide me based upon some regurgitated spiritual coaching process or workbook.  She guided me through true Spirit with incredible compassion, intuition, and a pure and gentle knowing that to this day makes me feel safe and protected enough to continue my spiritual exploration and expansion.  To me, Anne is simply -- "The Wondra."  (Heather Blessington, Anne Wondra Feminine Spiritual Coaching Student 2016)
Contact us and request a simple spirituality 1-2-1.
Ok, I've thought about it...I do like the Soul Coach title.  You always make my soul feel alive and kickin'!  ...  Thanks for always being such a big supporter in my life.  Visiting with you is like coming home again.  (Nicole)
I know this is personal, trust me.
I have read this message several times. Your response makes me feel like you
know where I am. - John R.
Contact me...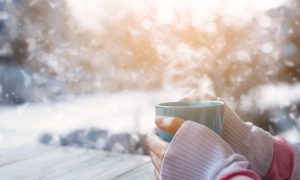 I always feel better when I talk to you.  (Mary)
You will too...
FREE and feed your Spirit here.  Grow and love who you are.