Celebrate your feminine spirit
... and Roars of Awakening
Be yourself. Love yourself. Trust yourself. ... Soul School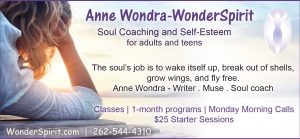 Self-discovery is a sacred path of wonder and spiritual awakening ...
a divine dance.  Finding joy in living is its purpose.
Religions
are supposed to empower, support, inspire, and fuel our lives…. And for many, the opposite is true.
So our souls seek out what and who does.
Something is a catalyst to break open shells--containers beliefs religions--that don't fit anymore, like seeds of a great tree and eggs of sparrows, swans, and eagles--and like children becoming teens and adults.
Feminine Spiritual teacher
I am a feminine spiritual teacher, woman, goddess,
with a seeker's toolkit,
that wonderfully confirms, restores, uplifts your wings of confidence, clarity, freedom;
and grounds and frees your sacred dance and personal path-making--for life.
(Still use mine, all these years later.)
To grow your wings and fly free is powerful and wonderfully good life stuff.
Evolving is spiritual
individual, personal ... and the holy stuff of life
Breaking open and Awakenings
Maturity
Sensual and spiritual unease
Science, beliefs, bibles, and religion
Traditions and teachers
Out-of-bounds experiences and interests
Relationships
Restlessness
Letting go's
Defining moments
A need for clarity, certainty, solid ground in shifting times
I met Anne at a time in my life when I was experiencing what I've learned to call a 'spiritual awakening.'  This may sound like a whole lot of fun, but to me, it was downright scary!

Anne was able to continually calm my fears, and guide me on my personal journey in a personalized, loving dedicated way that I would not have thought possible.  She didn't guide me based upon some regurgitated spiritual coaching process or workbook.  She guided me through true Spirit with incredible compassion, intuition, and a pure and gentle knowing that to this day makes me feel safe and protected enough to continue my spiritual exploration and expansion.  To me, Anne is simply -- "The Wondra."  (Heather Blessington, Anne Wondra Feminine Spiritual Coaching Student 2016)
Contact me for a starter session
Ok, I've thought about it...I do like the Soul Coach title.  You always make my soul feel alive and kickin'!  ...  Thanks for always being such a big supporter in my life.  Visiting with you is like coming home again.  (Nicole Isler)
I know this is personal, and I'm more earthy than churchy .... trust me.
I have read this message several times. Your response makes me feel like you
know where I am. - John R.
Contact me...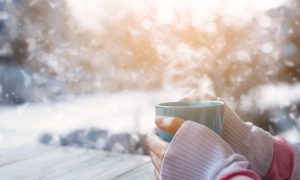 I always feel better when I talk to you.  (Mary)
It's what I do...
Soothe, FREE, and feed your Spirit here.  Grow and love who you are.
... because all of us love someone going through changes ...