Energy Medicine is taking care of our own energy.
What I know of feminine-spirit Energy is that she needs to feel freedom, joy, love, empowered, safe, and connected. (Anne Wondra, American writer)
This is healthy-selfish personal self-care.
Energy medicine is non-invasive and non-medical; and it helps us consciously stop rowing upstream against our own energy currents.
New-Age-sounding concepts that are really not new
…They're hidden in plain sight everywhere.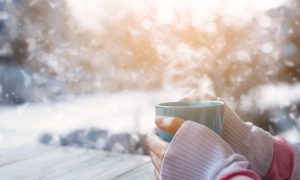 These are self-awareness practices for taking care of your energy and your health and happiness, and feeling safe, relaxed, calm, peaceful, confident, good in our own skin.
Peace Love and Safety
We have been taught to fear many things; it's used heavily in marketing and medicine and business.  Worry is another energy, a habit we've been conditioned to carry.
Those energies dim our spirit, our light.  Your vibrant energy retracts and shrinks.
Confidence, clarity, and joy–your natural spirit light–dims.
Self-care energy medicine
restores confidence; reconnects to love, peace, and well-being; empowers you to know and restore your own light anytime you need to.
 
Spirit-freeing, Self-soothing, Feel-better energy-medicine sessions
Personal to you.
What do you want to learn about?
We'll just begin there.
Contact us and schedule a session.
It's all good.
Mystics, Metaphysics, Intuition, Soul and Spirit, Universal Laws
Laws of Attraction, Love, Reflection, Reciprocity
Crystals, Pendulums, Tarot cards, Angel cards
Angels and Spirit guides, Psychics, Meditation, Reiki
Channeled writings, Music, Art, Creating
Animal companions
Water, Walking, Sunshine, Mindfulness, Self-Actualizing
Overwhelmed?  Fearful?
No worries.  3 Rules; I go for the JOY, and LOVE what I do.  ♥