A female soul is no small thing.  Neither is a woman's right to define the Sacred from a woman's perspective. (Sue Monk Kidd)
Feminine spirituality is women's experiences of Sacred and spiritual, as defined by women.
Feminine Spirituality has a different starting place, a different lens, and a different operating system;
A daughter of a god is a goddess.

A living, breathing, walking, healing this earth, divine being.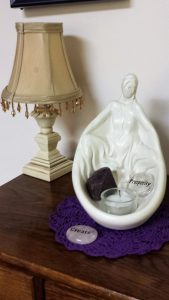 A woman's soul is no small thing…
---
Explore the Sacred Feminine in Arts Sciences and Religion
Most won't learn the spirituality of women in religion classes.
It's an awakening that changes everything.